Van Nuys Sherman Oaks War Memorial Park has received a huge addition to its fitness offerings.

 
Over the past 6 months Adult Fitness Equiptment has been installed at the North East Section of the park, across the ball field from the Gym and Pool Complex.  The best parking is off Hazeltine Avenue.  This equiptment is part of a movement to improve the physical fitness of adults and make 40+ parks throughout the city more usable for Adults.  Some of the equipment is manufactured by GameTime Company.
The city has found this fitness equiptment to be very economical costing approximately $75,000 for the 14 pieces of equiptment currently in place.  Funding came from a private donation as well as from the newly reassigned councilman Tom Labonge as well as from the L.A. Parks Foundation.  Councilman Labonge has always been a strong proponent of the city parks.  Personally I use the equiptment several days a week and always find it to be highly utilized. 
The Parks Department hopes to increase the offerings for adults at the Van Nuys Sherman Oaks Park most efficiently utilizing the 70 Acres of land set out in the Heart of Sherman Oaks. This gives people many people the opportunity to workout in the outdoors, and free of charge.
 The park already features a walking path with either a short track or an extended track around the exterior of the park as well as a large pool, gym and the newly constructed senior complex at the NorthWest end of the park of Van Nuys. I believe this is one of the most completely used public assets in the city.  There are always people playing sports, walking exercising, swimming and many other activities available here in Sherman oaks. In the past year the park has seen the installation of a universally accessible playground by Shane's Inspiration which is designed to give children of all physical abilities the chance to play together. 
When looking for a great park to visit, keep in mind the Van Nuys Sherman Oaks Park VNSO and stop by in Sherman Oaks.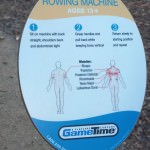 Blair Thompson lives in the neighborhood and is a Real Estate Broker with Wish Sotheby's International Realty located in Sherman Oaks.